A flag mural is currently being painted on Tank 9 located off Smyers Road and adjoining PARA Park.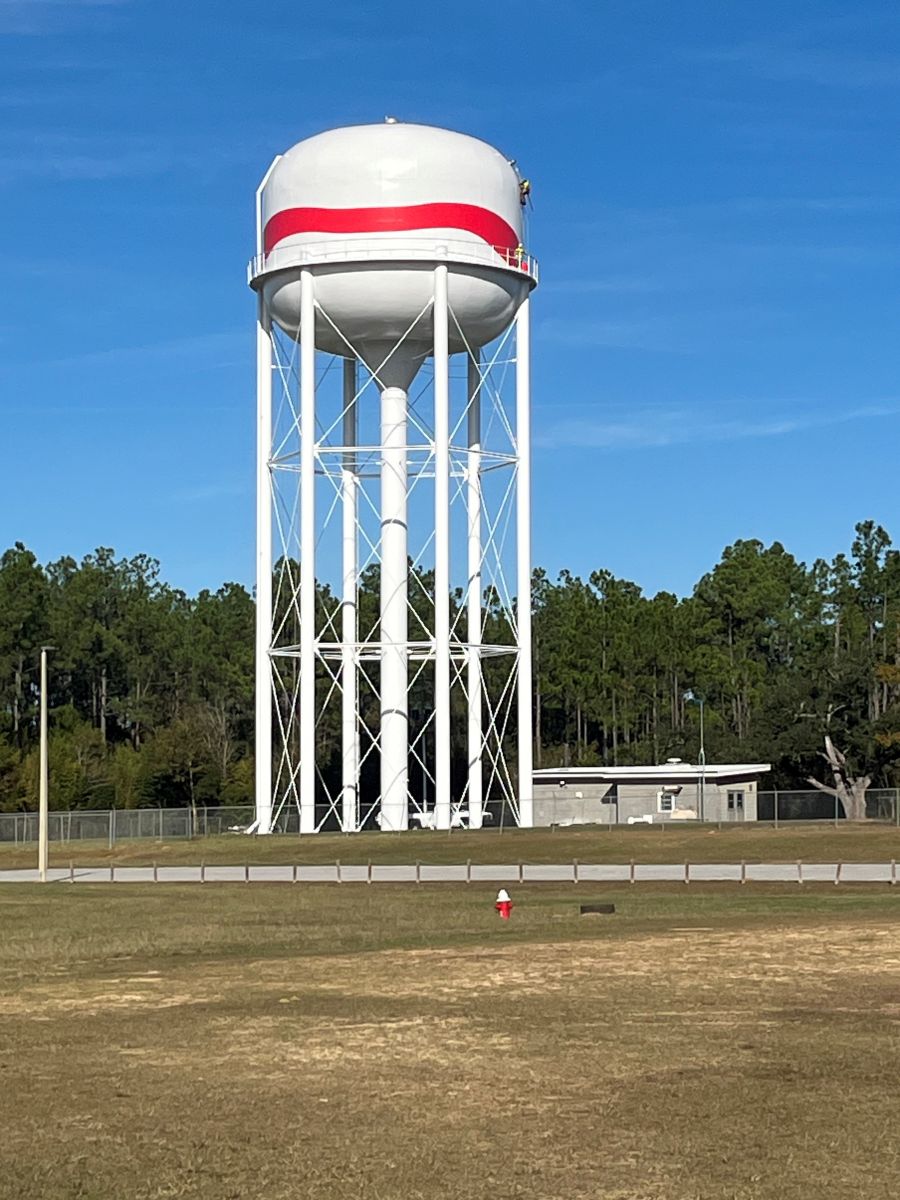 Beginning January 2nd, traffic on Woodbine Road in front of Pace Water System will be detoured to allow the installation of a new 8" diameter water line, a 12" diameter reclaim line, and a 42"...
The Kingery Road water tower will be offline for routine maintenance through the first week of 2024. The interior of the tank is being sandblasted and repainted. Residents in the area may...
Due to recent Environmental Protection Agency (EPA) requirements regarding Lead and Copper Rule Revisions, Pace Water System (PWS) is starting a Lead Service Line Inventory on homes built before...
The week of July 10-14, PWS staff will be conducting water service line surveys alongside representatives of Mueller Systems to classify the type of materials used in water services. The bulk of...
Join us for the 2023 Annual Meeting! The meeting will be held in the PWS office warehouse at 6 pm on February 23rd. The evening will consist of a brief business meeting, including introducing...
Customers please verify we have an updated number on your account.
Pace Water System won the "Best Tasting Drinking Water" for Region IX of the Florida Section of the American Water Works Association for 2021. Congratulations to all of our employees for this...